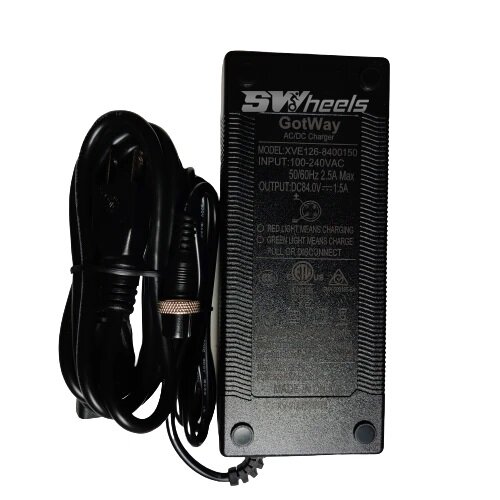 84v/1.5A EU plug Charger for Gotway (GX16-4)
1.5 Amp 84volt charger for Gotway models. Could be used on other models with GX16-4pin.
GotWay BEGODE
Dongguan Begode Intelligent Technology Co., Ltd., founded in 2014, is a company specializing in the research and development of the mainboard hardware, software and brushless motor of electric stepping tools, with a strong research and development team. Begode is the company that produces the most models of electric walking tools. It has a series of products, such as electric unicycle, electric skateboard, scooter and so on. GotWay BEGODE has the strongest and fastest electric unicycle in the world! It's the first choice for performance players!
2021-02-13T15:50:15+02:00